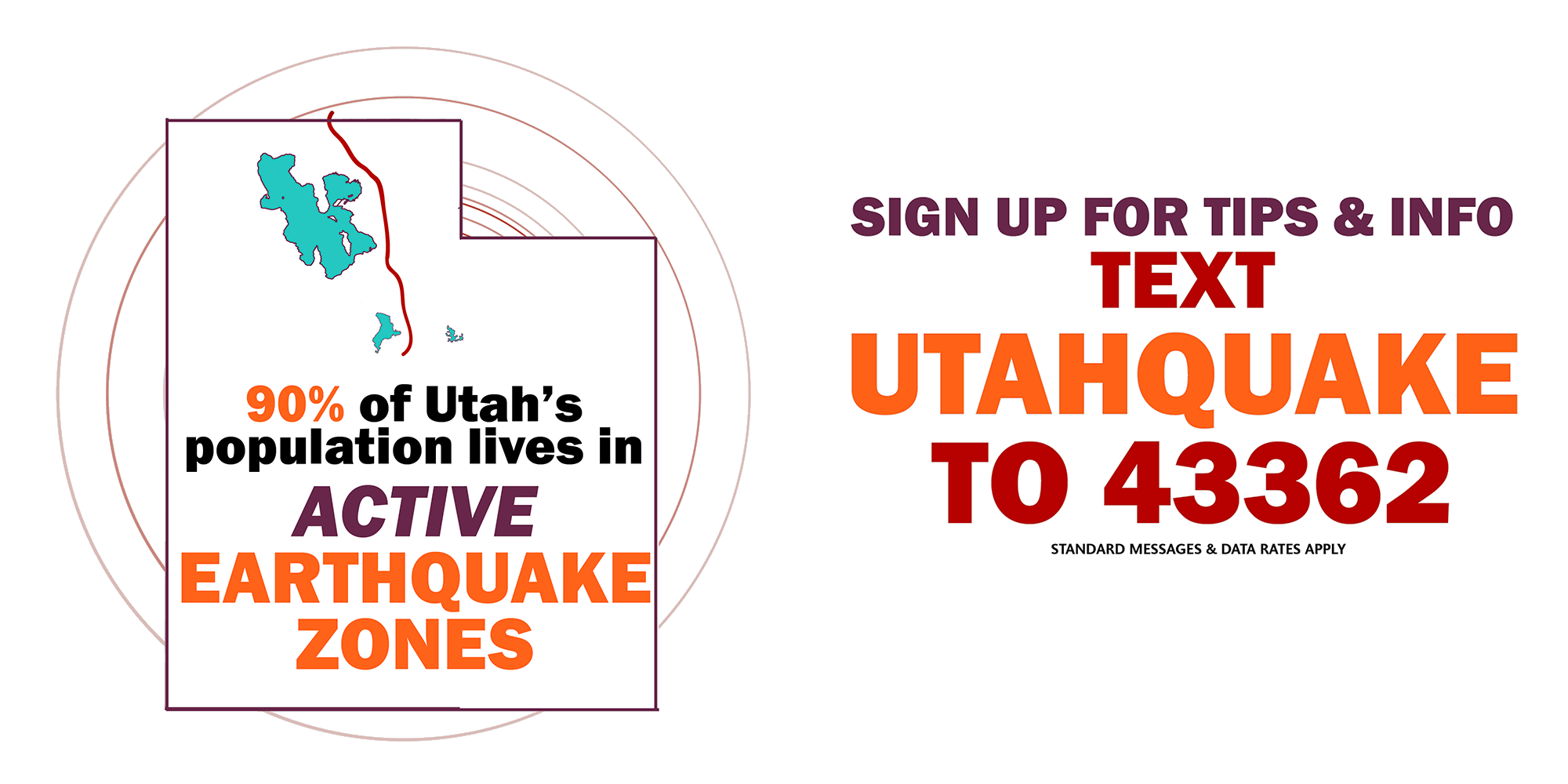 Each year, millions of people worldwide practice Drop, Cover, and Hold On and other safety actions during
Great ShakeOut Earthquake Drills!
Utahns can join them by registering for the Great Utah ShakeOut. The 2022 Utah ShakeOut Day is on April 21, though you can hold your ShakeOut drill on any day of the year. Due to COVID-19, you may consider holding an online drill, for which we have new presentations.
Participating is a great way for your family or organization to be prepared to survive and recover quickly from big earthquakes – wherever you live, work, or travel.