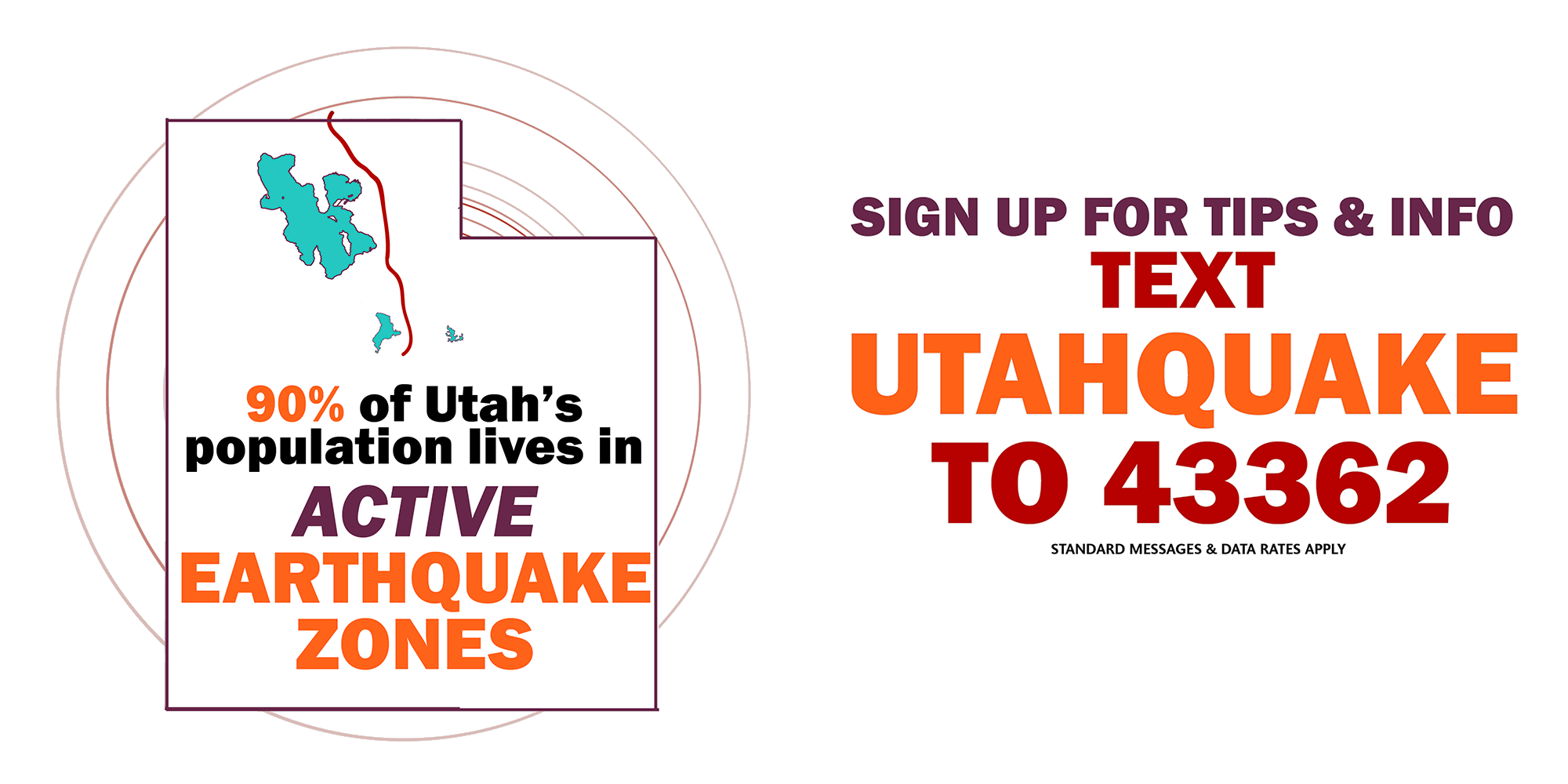 Materials on this page will be available to you or your organization to support your participation in the ShakeOut and to promote awareness and preparedness.
---
"Utah: Preparedness Now" short film
Film director, motion graphics designer and Art Center College of Design alumnus, Theo Alexopoulos, takes you on a visceral journey through a scenario for a Wasatch Front earthquake. The film gives the viewers a sense of what will be happening and inspires them to prepare and mitigate for a faster recovery.
(To download, right-click (control-click on Mac) and choose "Save Target As..." "Download Linked File" or "Save Link as")
---
Drill Manuals and Other Planning Documents
While originally created for the California ShakeOut, these documents can be used for Utah as well.
ShakeOut Drill Manual for K-12 Schools (PDF)
ShakeOut Drill Manual for Businesses (792 KB PDF)
ShakeOut Drill Manual for Non Profits and Other Organizations (PDF)
ShakeOut Drill Manual for Government Agencies and Facilities (PDF)
ShakeOut Drill Manual for Healthcare (PDF)
Countdown to ShakeOut for Organizations (PDF)

Options for Government Agency Participation and Outreach (PDF)

College Registration Guidelines and Participation Resources

Recommended Earthquake Safety Actions (including situations when you cannot get beneath a table) (PDF)

Updated! Earthquake Preparedness Guide for People with Disabilities and Other Access or Functional Needs (8 pages) (PDF)

Updated! Key Earthquake Safety Accessibility Tips (2 pages) (PDF)

Prepare to survive and recover with the Seven Steps to Earthquake Safety!

Earthquake and Tsunami DAFN Preparedness Video (Sign Language and Open Captioned)

Ready Campaign Earthquakes Page

---
Multimedia
Earthquake Safety Video Series Learn how you can stay safe from shaking in a variety of situations. (YouTube, captions in English, Spanish, and French)
Audio and Video "Drill Broadcast" recordings created to provide instructions during your Drop, Cover, Hold On drill.
Make a Grab-and-Go Kit (fun video by Be Ready Utah)
Additional Videos from California that may be useful for understanding or promoting the ShakeOut.
Ryan Seacrest Version 1 | Ryan Seacrest Version 2
---
Posters/Flyers
Download these PDF files that can be printed at 8.5x11 as flyers, or printed larger as posters.
ShakeOut Posters with no date are also available.
---
ShakeOut Flyers with no date are also available.
---
Web Banners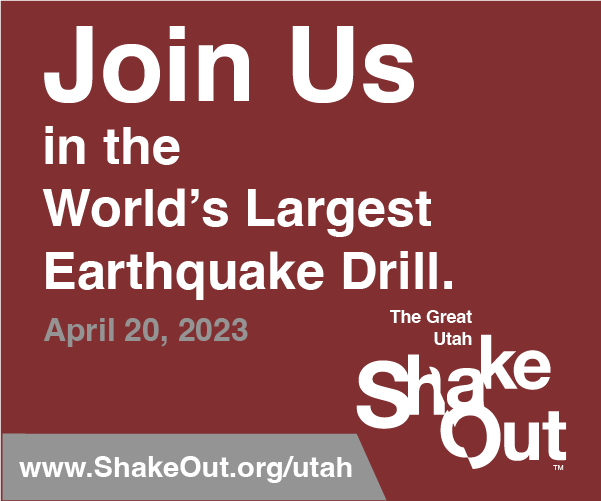 You can place a ShakeOut web banner on your web page to encourage participation in the ShakeOut.
ShakeOut Banners with no date are also available.
---
---
Suggested ShakeOut Descriptions For Newsletters, Web Pages, etc.
Multiple descriptions of different lengths in a single Word document (562 KB)
---
Sample Resolution Draft
Download a sample draft resolution of intent to participate, as a Word document (33 KB)
---
Instructions and additional resources for specific groups:
|